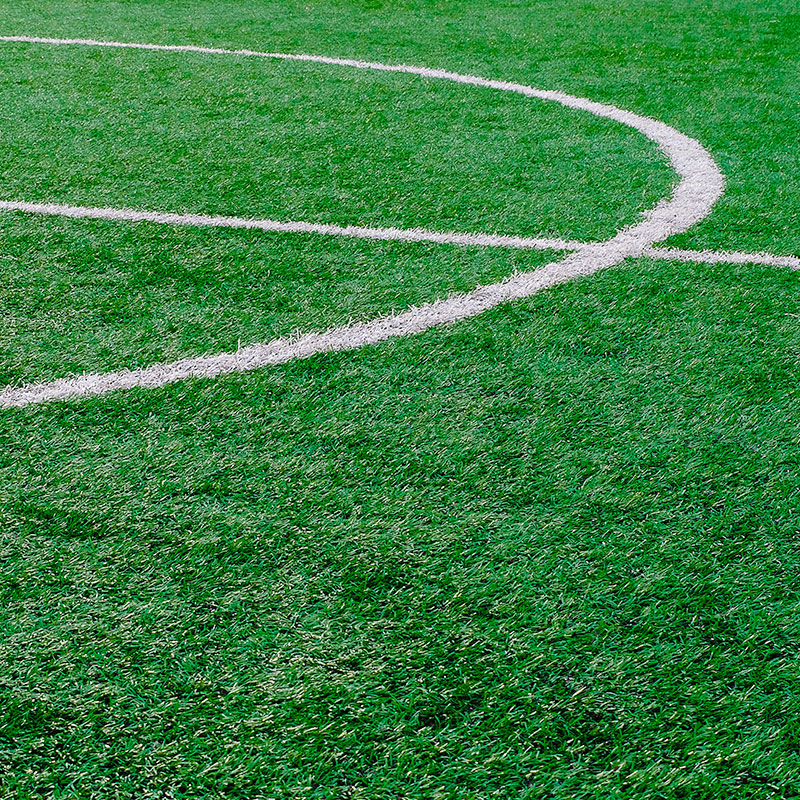 Sport Field Chalk
Another specialized product produced at our locations is sport field chalk. It consists exclusively of pure chalk obtained from marine algae deposits. This chalk is gently processed by drying and grinding, resulting in a natural, non-corrosive, and pH-neutral product.
Due to the nature and structure of the chalk, there are no difficulties in applying it with standard marking machines.
Our sport field chalk complies with the guidelines of the German Football Association (DFB) as excerpted from the official DFB announcements No. 11/1982 "... It is therefore recommended to use only fully "bound" lime, i.e., Calcium carbonate or ground limestone (chalk), for marking or lining soccer fields."