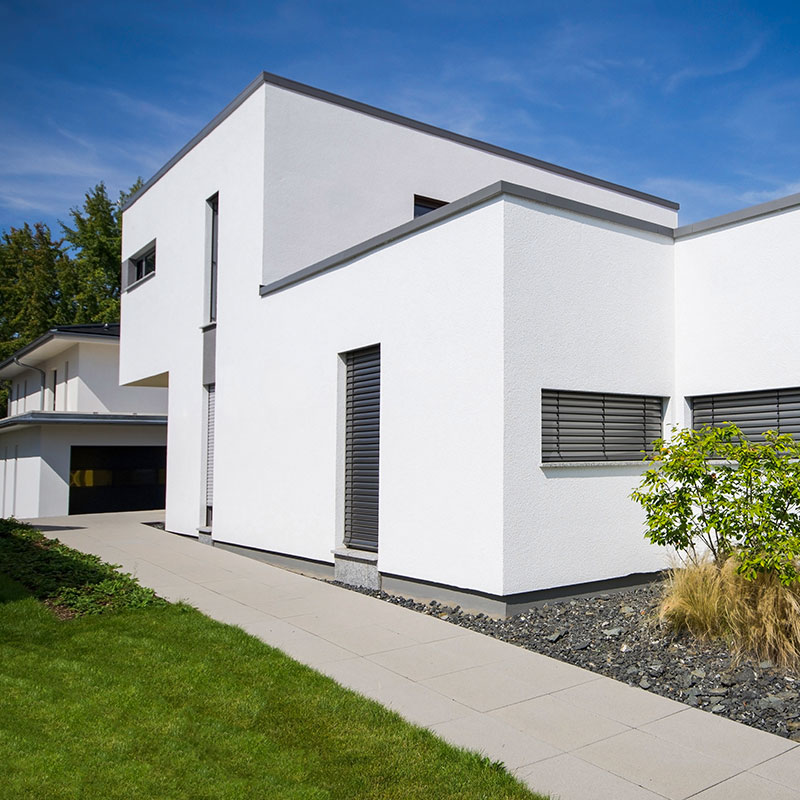 Concrete Additives
Classical architecture or modern skyscrapers? Lime is the essential binding element in the construction industry, providing stability and strength.
In addition to its exceptional color fastness and uniformity, BETOSÖHL® maintains consistently stable chemical and physical properties. It achieves a filling effect by reducing pore depth in the cement, thereby improving bulk density.
Its high fineness and specific surface area of at least 6,000 Blaine contribute to increased volume in the concrete, while the rough particle surface of the chalk enhances its integration in the hydration process.
BETOSÖHL® is certified as an aggregate for concrete in compliance with DIN EN 12620 standards and fulfills the criteria set by Materialprüfstelle Dr. Moll, Isernhagen.